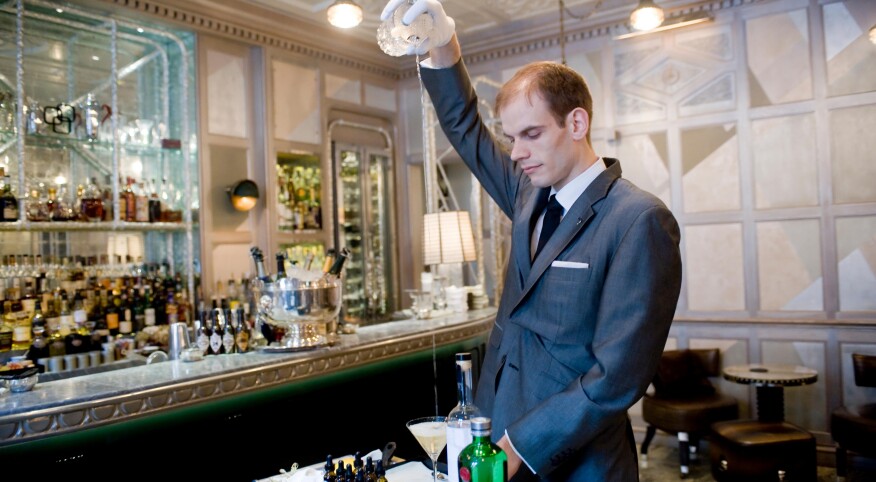 Some people travel the world looking for the perfect meal. Others search for the perfect sunset. Me? I travel because I love booze.

Some of the most authentic, unique and irresistible libations on earth aren't available at your local bar or liquor store. You're not going to truly experience the best Hefeweizen without traveling to Germany, or the perfection of a Kentucky microdistillery without making the trip to bourbon country.

Well, pack your bags and renew your passport, because we've curated your global drinking itinerary. Here are six ultimate drinking destinations, tailored to your alcohol of choice — all worth sipping in their country of origin at least once in a lifetime.

If you love agave spirits

Lalocura Palenque; Oaxaca, Mexico

Agave lovers dream of sipping rare spirits in a rustic family-run distillery. There's little chance of this happening in the touristy Tequila region, but in Oaxaca, mezcal country, you can still find the real deal.

Case in point is Lalocura, a traditional palenque (that is, a mezcal distillery) overseen by maestro mezcalero Eduardo "Lalo" Angeles, who walks visitors through up to 20 heritage agave spirits, most of which are not available outside of Mexico.

If you love bourbon

Old Talbott Tavern; Bardstown, Kentucky

Built in 1779, Old Talbott is the world's oldest bourbon bar located in the heart of bourbon country; it's been hosting famous guests for centuries, including Abraham Lincoln and Jesse James.

Despite its historical significance, Old Talbott is no tourist trap. Today's bar features a whiskey list over 200 strong, including hard-to-find bottles that bourbon enthusiasts covet, like Pappy Van Winkle.

If you love Irish whiskey

The Palace Bar, Dublin, Ireland

Among a small handful of original 19th-century Victorian heritage pubs left in Dublin, The Palace is best known as a literary bar where, during the tumultuous '30s to '50s, newspaper editors, poets and artists gathered to shape modern thought on local literature, politics and music.

Today, this classic pub is a national treasure, housing one of Ireland's most extensive whiskey collections, including house bottlings and expertly curated whiskey flights.

If you love German beer

Starkbierfest; Munich, Germany

If raucous Oktoberfest is on your bucket list, consider Starkbierfest, instead. Dark-German-beer devotees descend upon Munich's "double bock" breweries every spring for an outrageous weekend of festival merriment, with all the cultural history at a fraction of the crowds.

While you're there take a side trip into the hills to the fairy-tale city of Bramberg, to sample fresh beer unavailable anywhere else in the world.

If you love martinis

Connaught Bar; London, England

Deemed "Best Bar in the World" by The World's 50 Best Bars, Connaught Bar is a London-based modern mixology institution whose martinis are considered a religious experience.

Your mixologist arrives tableside with a trolley laden with house-made ingredients and showcases expert techniques in preparing your martini. The result is a sublime cocktail in an incredibly civilized setting.

If you love smoky scotch

Fèis Ìle, the Islay Festival; Islay, Scotland

In May thousands of smoky-scotch devotees crowd onto Islay, Scotland, attempting to relieve the remote island's nine distilleries of their peated-whiskey stocks. Distilleries such as Ardbeg and Bowmore have a day of celebration each, during which tastings and general revelry ensue.

Nights are filled with epic flings (dances), folk music and an array of quirky events. And, of course, an unending flow of whiskey.