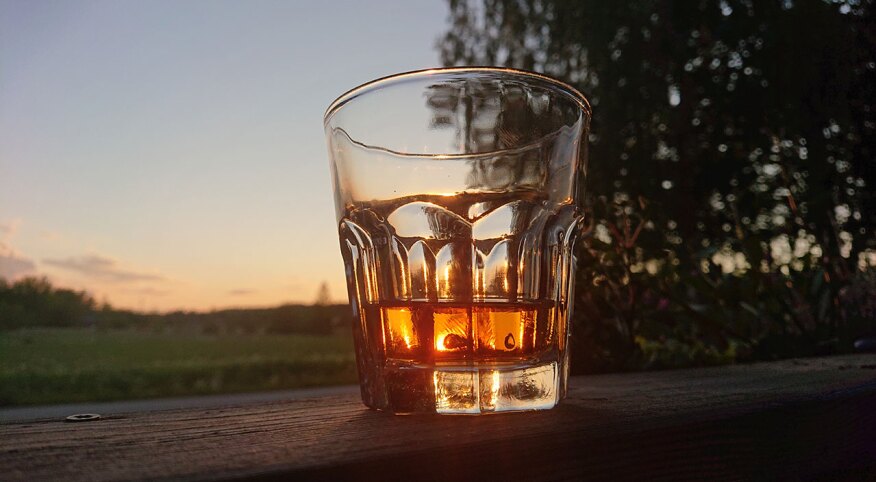 If you're a serious golfer, you've no doubt got a "bucket list" of great courses you want to play.

Fair enough, but as a professional in the spirits business, let me suggest an "ice bucket list" — spectacular 19th holes that need to be on every ambitious golfer's agenda. Some are so remarkable they're worth a visit, even if you don't have the time to squeeze in a game.

From history-soaked rustic British pubs to posh modern marvels of extravagant imbibing, here are my picks of the world's greatest 19th holes.

The Tap Room, Pebble Beach, California

Sitting adjacent to Pebble's 18th green, the bar — which opened in 1949 — was originally a place for players, celebrities and sports reporters to gather during championships before the advent of modern press rooms. Despite its popularity and golf history, this cozy and civilized bar retains a small-pub feel.

The Clubhouse at The Farm, Cape Kidnappers, Hawke's Bay, New Zealand

Well-heeled destination golfers travel from all corners of the globe to play a few rounds at Cape Kidnappers and then retire to the porch at The Clubhouse, taking in stunning views of Hawke's Bay while sipping local pinot noir atop 400-foot cliffs. The vibe here is one of solitude, a meditative spot where you'll feel like you are on top of the world, even though you're at the bottom.

Thirsty Camel Lounge, Scottsdale, Arizona

You'll realize why it was named one of the world's greatest bars by Forbes Travel Guide the moment you walk onto the expansive terrace overlooking the painted desert and Camelback mountains. Order a confit chicken empanada with the signature 5-Diamond Manhattan, and settle in for the most incredible Sonoran sunset you'll ever witness.

The Old Clubhouse, Gullane, Scotland

This proper village pub served as the course's original clubhouse from 1889 until 1927, and it hasn't changed much since. Find a seat at the wooden paneled bar, order fried haddock and chips with a local ale, and allow the 350-year history of the game to wash over you as you gaze at Gullane's fabled courses, home to the Scottish Open in 2015 and 2018.

The Clubhouse at Royal West Norfolk Golf Club, Brancaster, England

The Clubhouse embodies a perfect balance of tradition and history, inside a magnificent building on one of England's finest courses. The best part? Once you nestle into the long main room between two fireplaces, you might not be able to leave. With the North Sea on one side and the saltmarsh on the other, when the tide comes in twice a day, you are stuck until it rolls back out. You'll have no choice but to sit back and tip another pint.

Oak Room at The Lodge at Sea Island, St. Simons Island, Georgia

Sea Island is a serious golf village wrapped in a family-friendly sea resort. Bring the family, send them on excursions, and ditch them to play golf and kill some time in the Oak Room. Once inside, this bar drips with Southern ambiance and hospitality. Order a pimento cheese sandwich and a single malt and sit by the roaring fire.

Lounge at Ballybunion Golf Club, Ballybunion, Ireland

Shoot 18 at one of the world's great courses, then hit the lounge overlooking the beach with a clear shot of the first tees. But what makes this little-known gem unique is its ties to the local community. Unlike glitzy resorts, Ballybunion's unassuming clubhouse doubles as a local Irish community center — where you'll be rubbing elbows with a colorful cast of devoted locals.