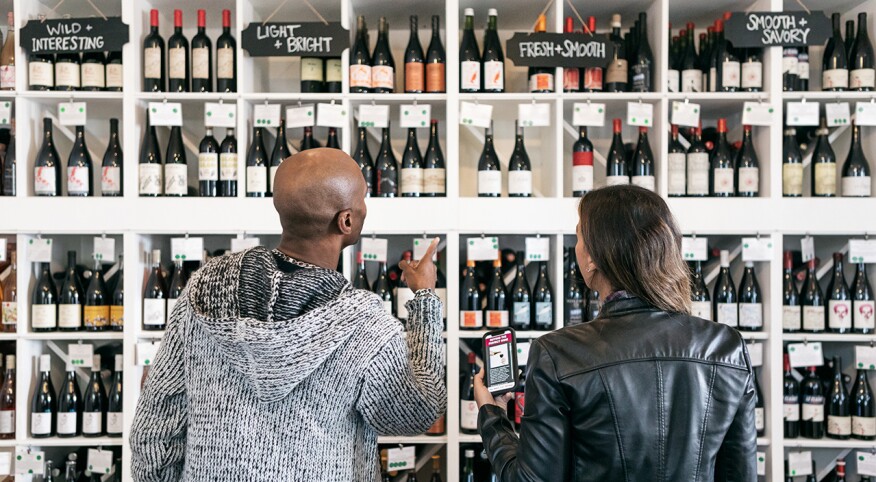 I am the worst kind of person: one with a wine cellar. I spend many evenings droning on about food pairings, noting that we need to give the bottle "a chance to breathe," and resisting the urge to punch myself in the face. But most nights I drink a bottle that costs less than $20.

How do you find a great wine at that price? The second-hardest way is to read a newsletter article, then go searching for those wines in the haystack of your local store or online website.

The first-hardest is to get in a conversation with me, which will involve maps of Europe and words like terroir. Luckily, my editors have cut those parts from this article. [Ed. note: And we'll cut more if you don't get to the point, Joel.]

Buying wine isn't like shopping for anything else, largely due to interstate rules about transporting alcohol. Online shipping is limited and expensive. Wineries get better or worse over time, changing ownership or winemakers. Stores won't carry everything. Looking for one specific bottle is a waste of time.

Use these guidelines instead.

1. Avoid America.

There's nothing wrong with American red wine. But California cabernet sauvignons are expensive. Even cheap American whites aren't worth the price.

2. Seek out obscure European areas.

Good burgundy isn't going to happen often for under $20 — it's all expensive, and the quality is still a crapshoot. Think of wine purchasing like travel — it takes a lot of dough to go to Paris, but you can have a great vacation in the Dordogne. Look for reds from the Languedoc-Roussillon and the Loire in France (Crémant de Loire offers three times the value of Champagne). Check out the Rieslings from Alsace. Experiment with the light reds of Germany.

3. Think small batch.

The brands you see on TV commercials are not a good deal. They're more reliably the same, bottle after bottle, and offer a lot of what Guy Fieri means by "flava," but they don't deliver much interest for the price.

4. Stay away from the supermarket.

Supermarkets make mass deals with mass providers for shoppers influenced by those TV commercials.

5. Avoid the animals.

Is there a drawing of an animal on the label? Is the name of the wine a pun, possibly a sexual one? You're not buying a boat. (Boat buyers are the enemy of wine buyers. They hate wine so much that they smash it against their ships.)

6. Learn the importers.

The back of the label isn't made by the winery. It's put there by the importer — a layer of bureaucracy that America added to make wine more expensive. But some of those importers are great at finding wineries that will deliver value. Looks for names such as Kermit Lynch, Neal Rosenthal, Terry Theise, Louis/Dressner and José Pastor. Eventually, you'll learn which importers you like best.

7. Find a good store.

If you have a local wine store with a passionate staff, that's ideal. If you don't have one with knowledgeable shopkeepers, go to Costco and talk to the buyer.

8. Don't fear bad vintages.

You're not looking to age this bottle in your cellar like the intolerable wine snob who is writing this article. You are drinking it tonight. So if it's from a year that sucked, it's a bargain for you. It may not be as complicated or perfect, but for the price, I will drink 1997 Bordeaux all day long.

Will every bottle you buy following these rules be good? Would I ask myself a question in an article where the answer wasn't no? But when you're spending under $20, you can afford to fail.