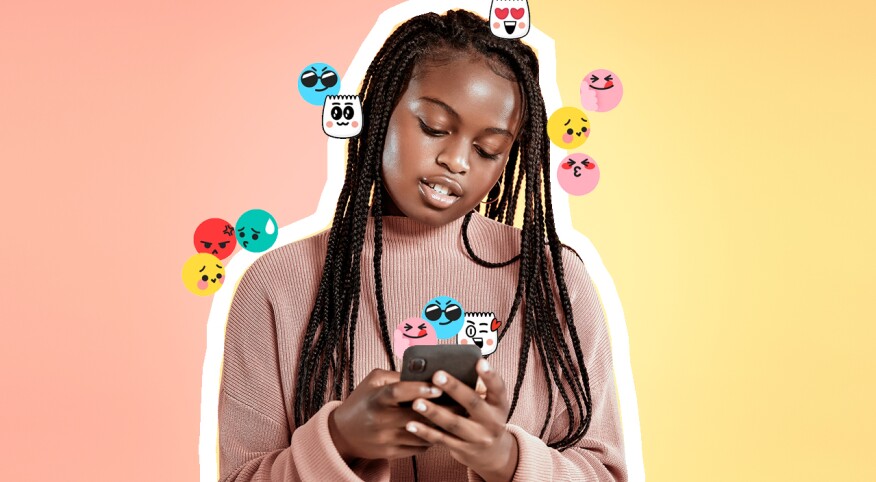 "Daddy, what's a blowjob?" my 9-year-old daughter, Skylar, asked.

When I finally shoveled my jaw up from the kitchen floor, I replied as delicately and as honestly as I could. "That's an adult thing you'll learn more about when you're a little older," I explained. "Where did you hear that word, anyway?"

"TikTok," she replied.

My wife and I are about as far from prude parents as you'll find. We firmly believe in sex education and are very open with explaining things to our kids when they ask. But this was a bridge too far, even for us.

This was back in 2018. We banned TikTok, and Skylar barely put up a fight. Fast-forward to early 2020. Skylar, now 12, asked to start a new TikTok account. We said yes, with more parental guardrails.

And then came the global pandemic. My wife and I thought it'd be a nice distraction. She was getting through it — the isolation, the Zoom school — but she wasn't thriving.

Aside from a few close friends, Skylar lost contact with her more casual buddies, the kind who don't pervade your life but refill your spirit when you're half empty. In person, these people are everywhere. Under heavy lockdown, they disappeared.

Skylar's attitude changed when she joined the anime and cosplay communities, and right before our eyes, the loneliness, anxiety and depression started slipping away.

If there's one thing that TikTok is really good at it's helping you find "your people." Like cats? TikTok will drop you straight into the feline-loving community. Dig toys from the 1980s? TikTok will serve you video after video of Nintendo and Cabbage Patch Kids and He-Man. This is its secret sauce.

Has Skylar seen the occasional inappropriate post that's way too mature for her? Of course. The internet spares no one. But TikTok has done far more good for my kid than bad.

How do I know? Well, like any good dad, I just asked her.

That's the advice of Shauna Pomerantz, a child and youth studies associate professor at Ontario's Brock University. "Take a genuine interest in it," she says. "Parents should ask their kids to show them what they do on the app, ask them to show them their videos, ask to make videos with them."

Pamela Rutledge, director of the California-based Media Psychology Research Center, has three rules for parents worried about TikTok.

1. Talk early and often.

2. Teach your kids to question things they find persuasive.

Encourage them to ask things like, "Who is creating this message and why?" "What techniques are used to attract attention or create 'desire'?"

3. Be curious.

"Listen to why content is appealing," Rutledge says. "The gold standard with kids and tweens is co-watching."

So that's what we did. We were engaged with Skylar's TikTok activity. We talked about who she was following and what videos she liked and why.

Once I started posting on my own account, Skylar and I even collaborated on a few posts, including one where I used my Canon R5 to take photos of her in full-on Sally Face cosplay.

My wife and I were active participants with Skylar in this new hobby. It not only provided us with some special father-daughter bonding time, but it also became clear that it was making a big difference in Skylar's life.

"I think it's helped a lot, actually," she told me. "I feel like a different person now. Happier. More like … me."

We all think that social media is going to corrupt our kids. But they still learn all the things we'd rather they avoided until adulthood the same way we did as kids. Word travels fast among 12-year-old girls.

But they have something we didn't. A connection to a larger world. A way to realize they're not alone in the things they love and obsess over. There's something comforting in that. I wish I had had that growing up.

"You know I have 23,000 followers on TikTok, right?" I told her.

"I knooooow, Daaaaaad," she said, rolling her eyes.