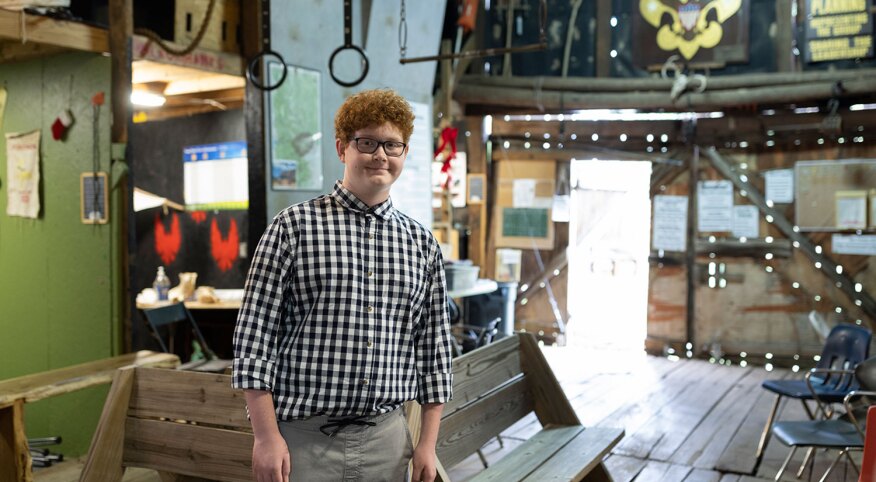 This scenario probably sounds familiar: You ask your kid about their life and you end up doing most of the talking. It's not you; it's all of us. But although our kids can be as difficult to read as a cipher, we got three 13-year-olds from three very different parts of the country to tell us what young teens really think.

Liam Evitts
Springhill, Tennessee (population: 53,339)

I have a lot of classmates who fly the Confederate flag. Half of them know what it means to fly it, and the others are just celebrating our history.

When it comes to social issues, some kids at my school bring up big stuff. They try to convince us to care more. I don't feel like I should be able to understand these things yet, because my brain's still growing. I want to learn more about tiny things, not politics. I think it's interesting how games work. I want to learn more about music. But it's hard to avoid the people that want to talk about politics.

A guy I've been friends with since first grade came out as gay. He's my friend, and being gay won't change how I see him. Still, homophobia is one of the biggest problems at my school. Some people proudly say mean stuff about gay people; some people know it's not OK to be homophobic and try to stay away from the people who are.

I know COVID has made lots of my friends kind of depressed because we missed a lot. I could tell by their body language. I'd see them start doing things like resting their head in their hands, chewing their nails, and that's their body language whenever they're sad or stressed.

Talking about the future, I'm concerned it's going to be hard for me to get to school with gas prices. If I'm going to drive myself to school, I need to get a job, and since jobs are starting to pay less and gas is starting to cost more, it's going to take time away from school.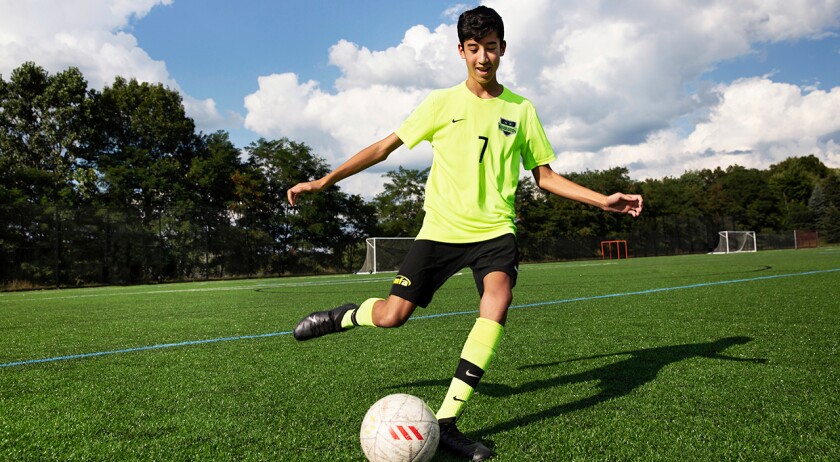 Max Kemp
Grand Rapids, Michigan (population: 197,416)

A big part of what influences what my friends and I know about sex or drugs is music, because the music we listen to has a lot of violence and drugs. So does social media. But a lot of what you see on social media is fake. People edit pictures, and it's not very realistic.

What the media gets right about my generation is that kids' humor is broken. Our generation is so sensitive. Still, I feel like none of my friends or I really need things like a therapist, and most of us are good with our mental health. If we know there's a student in our class who's LGBTQ+, people might look over at them or stuff like that, but no one makes fun of them or anything. When it comes to using pronouns like "they" or "them," we try and do what people want.

I feel pretty hopeful about the future, but I'm worried that things like climate change and global warming are going to affect the world when I'm an adult. I feel that people my age and older are finding ways to fix it, so I'm a little bit hopeful too.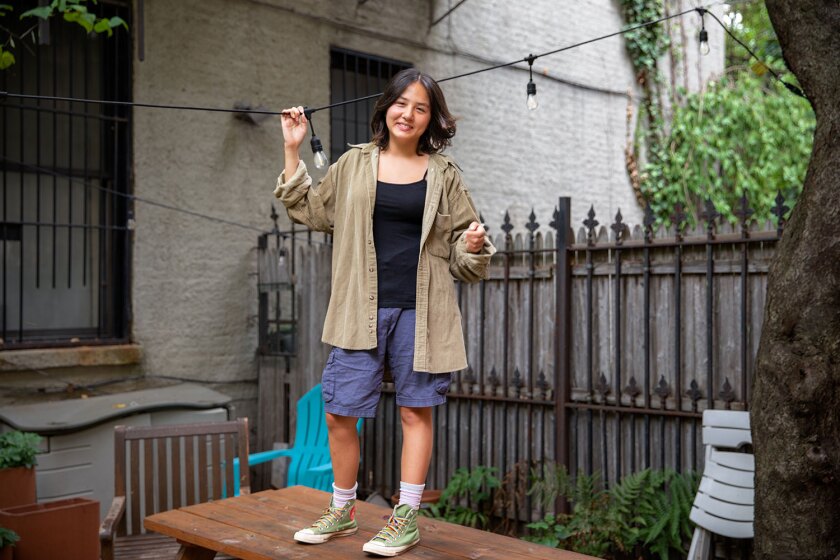 Sasha Raven Gross
Brooklyn, New York (population: 2.577 million)

The only social issue I'm really aware of is Asian hate, because I'm half Asian. I haven't had that many interactions with people that are anti-Asian, but it makes me nervous.

My mom says, "Sasha, you know that you can never do drugs, right?" And I say, "Well, it's going to happen eventually." I don't think anybody goes on with their life without maybe doing drugs. Not seriously, but doing something like an edible or whatever.

When people say that they have crushes on people, I genuinely cannot relate at all. It would be nice, but I feel no need to get into a relationship in the next 30 years. It sounds so tiring to have to care for a person.

As for COVID, it made us all so much more mature. I feel like I went from a 10-year-old to a teenager in just a matter of months, and that should have taken much longer. I feel like everybody has a new maturity and we lost a lot of time to grow up.

I don't really have too much faith in the future. There's that movie where it's becoming uninhabitable to live on the earth and there's this family walking in the dust with these heavy masks on that cover their eyes, their heads. They have these weird breathing tubes. I always think about that when I think about our future. Our future is going to be a bunch of people walking in the dust.

[This month, AARP is launching an initiative that focuses on the challenges of teens in 2022, with a special report in AARP Bulletin, stories throughout aarp.org, and a virtual summit with experts and teens on September 20th, hosted by Arrow editor-in-chief Stephen Perrine. For more stories, advice, and insights, and to join us for this important and informative round table, please register today.]