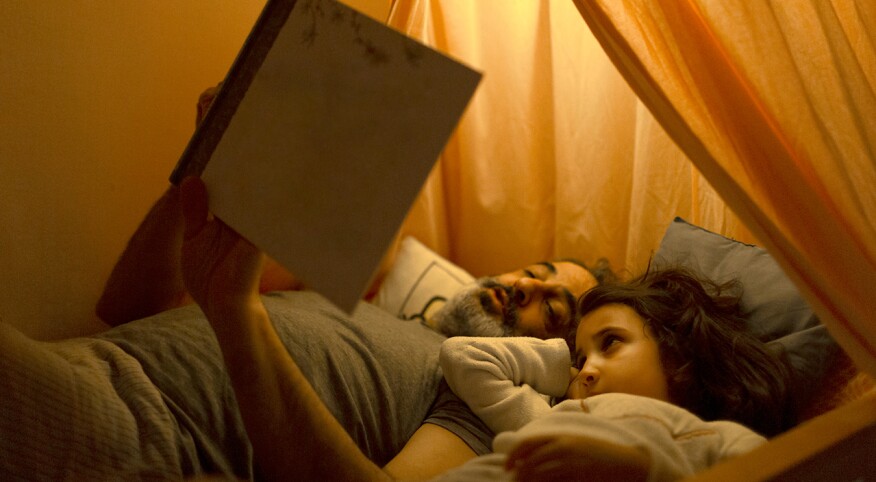 I'm a father of three kids, ranging in ages from 9 to 17. I have also fostered five children, from newborns to a 9-year-old. I have done a lot of dadding, and I have been reading children's books out loud for (checks notes) 17 years.

As you probably already suspected, reading with your little one is the gateway drug to a tighter bond, a secure child and a literate kid. Some quick tips to help you up your reading game:


When in doubt, always emphasize the verb. (Peter ran to his mommy; the bunny could not find his paper owl; and so on.)
In cases of repetition, do not hit the repeated word hard; instead, look for other words to emphasize. (See Goodnight Moon for a great example of repetition, and how to work it.)
Try to read like you speak, unless you decide to do silly voices.
Do silly voices.
I field-tested a bunch of new books appropriate for any kid from ages 1 to 6, and came away with some favorites to get you going.

Best for a variety of silly voices

No More Cuddles! by Jane Chapman. A grumpy bigfoot creature doesn't want to cuddle, and various animals give him a hard time. There are lots of different animal characters, so you get to make up voices and act out the silliness.

Best for guaranteed giggles

Please Don't Read This Book! by Deanna Kizis and Sam Boughton. Kids love simple reversals, and in my experience reading them a book about how whatever you do you should not read this book … provokes a lot of giggles.

My advice: Play it straight. Put on your "maximum authority face" and scold your toddler about how they should not be reading this book.

Best for "Talk Like a Pirate Day"

Pirate Stew by Neil Gaiman and Chris Riddell. Appropriate for slightly older kids, and a longer read, this is a fun book for making faces and doing silly voices, as the characters get a blue-bearded pirate for a babysitter.

Best for dealing with difficult feelings — Part 1

The Bad Seed by Jory John and Pete Oswald. Fact: All kids have behavior problems at some point. All of them. A book like Bad Seed is great because it helps your child work through the feelings and thoughts that we all have when we've been less-than-perfect.

Best for dealing with difficult feelings — Part 2

The Very Grumpy Day by Stella J. Jones and Alison Edgson. A bunch of animals have everything go wrong, and they are all very irritated and mean to each other. Life ain't perfect, so helping your kids think and feel through things is a big favor dad can do for them.

The main thing is just to get into a steady cadence with your kids. Start doing 10 minutes of reading to them at bedtime — and keep doing it. Make it part of their bedtime ritual. (Kids love bedtime rituals.) Or pick another time that works for you, such as after dinner. The important thing is to stick with it.

Make a commitment that you will read to your kids every day for two weeks — and see what happens. I'm betting you won't want to give it up.