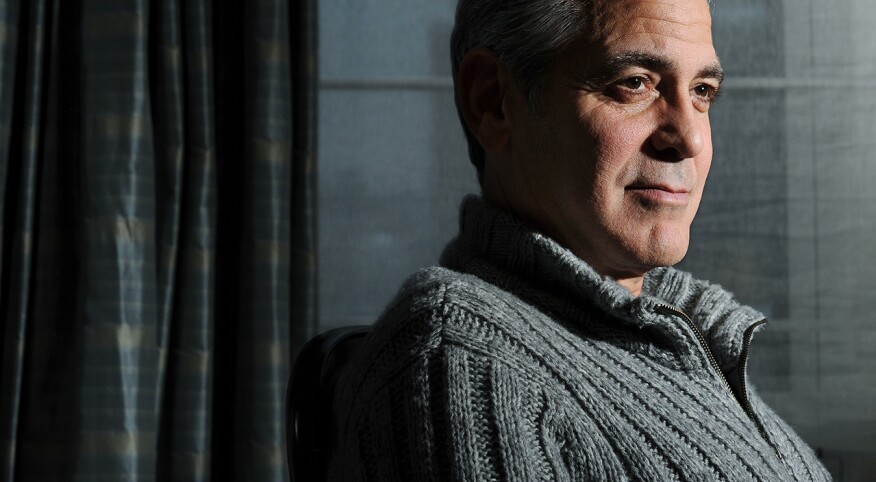 It's sweater season! That magical time of the year when sweaters sound like a great idea in theory, but then you try on a few and everything is either too thick, too flimsy, not warm enough, bunches weird around your waist, makes you look like a bloated fisherman with late-stage cirrhosis, blah blah blah.

Finding the right knits doesn't have to be such a Sisyphean task. The key is determining what it is you want from a sweater. Like anything else in your wardrobe, sweaters aren't destined to do everything. We asked a panel of stylist and fashion experts to offer their guidance on finding the best sweaters for your specific needs.

I Want a Sweater That'll Keep Me Warm.

Stick with all-natural fibers like wool, silk and cashmere.

They won't just keep you warmer, but they also last longer than acrylics and other synthetic fibers, says Nicole Russo, founder of Let's Get You, a personal styling and wardrobe management company.

"Check the tags or item's description before purchasing, and keep to 70 percent or above natural fibers," she says. "It comes down to that, as well as the touch and feel. Don't overthink it."

Your best bet is merino wool.

Icelandic wool brings the maximum warmth, but unless you're a Norwegian adventurer who lives and works in subarctic temperatures, do you really need that much insulation? Merino wool is a more reasonable (and affordable) option.

"It's durable, resilient and has an excellent drape to it," says Patrick Kenger, a personal stylist and founder of Pivot Image Consulting. And because it's naturally insulating — meaning it doesn't lock in the heat even when the temperatures fluctuate — it's perfect for a variety of climates.

I Want a Sweater That's Stylish and Cool.

Opt for darker colors.

"Think of George Clooney," says Rayne Parvis, a style coach and author of Ultimate Guide to Style; From Drab to Fab! "He always wears dark colors, with the occasional white T-shirt, and is rarely seen in any light colors." Hues like midnight navy, deep burgundy, chocolates and charcoal "tend to look more sophisticated and dapper," she says.

But don't venture too far into the color void. Black sweaters can make your skin look older and drab, says Parvis. Black also fades easily and shows lint and dandruff the most.

"If I do choose a black sweater, it will be worn under a deep-colored patterned blazer," she says. "The darker hues read smarter, richer and more luxurious than black and lighter colors."

Avoid patterns.

"Many guys overuse patterns to overcompensate for a lack of style," Kenger says. Instead, he recommends focusing on texture. "Go for a fisherman's knit, cable knit or Aran knit to add a bit of dimension to things," he says. "But don't forget the classic V- and crew necks."

Kenger also suggests sweaters with a quarter zip down from the collar. "It's a great staple to have in the closet and tends to flatter the man with a rounder face," he says.

I Want a Sweater That Won't Make Me Look Like a Blob.

Find a size that fits.

It's not necessarily the fabrics that cause the cling, says Russo. While they can create a dad bod, "it really comes down to your shape and the sweater cut," she says. "Most men wear everything one size too big to hide a belly. Don't! It makes you look larger overall."

This is especially true if you wear sweaters with elastic waistbands, which bunch at the waist and make us look fatter than we are. "If you have a lot of excess fabric around the midsection, the elastic ribbing at the bottom just creates a shelf for that fabric to sit on," Kenger says. "Go for a slimmer fit or get the sides of your sweater taken in by a tailor."

Go for a thicker (not thinner) knit.

It sounds counterintuitive — wouldn't you want a less chunky weave to conceal your belly? But the experts say a thicker knit is a better idea if you're worried about a sweater making you look like the Michelin Man.

"If a sweater appears clingy, it's usually because it's made from a very thin material," Kenger says. "Aim for a slightly thicker knit, and consider wearing a V-neck undershirt under the sweater to make your body look better."

If you don't like the feel of a thick, chunky knit, Parvis recommends merino wool. "It's non-clingy, thin, lighter-weight, and it actually wicks away moisture if your armpits sweat and keeps you warm," she says.