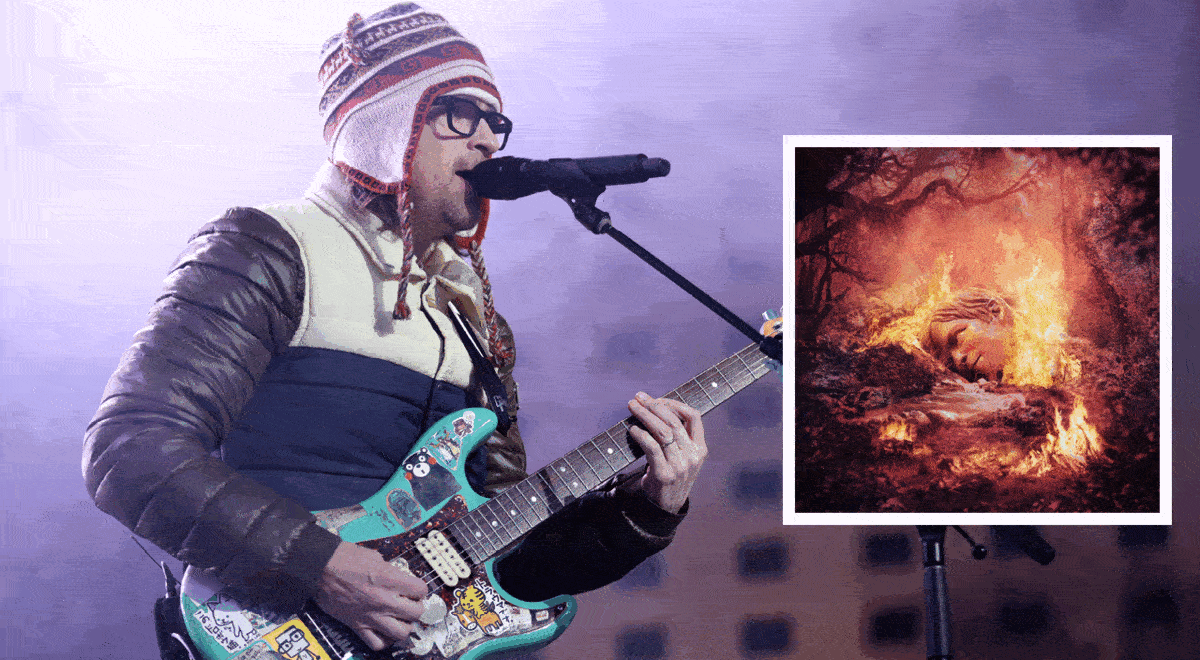 To be a Gen X music fan is to have stood in line waiting until midnight for a record. Or a compact disc, most likely. A piece of plastic that would still be there at the store at a more-sensible shopping hour. There was no reason to snatch them up the second they were commercially available — 12:01 a.m. on a Tuesday! — except the really good ones. You had to dive into U2's Achtung Baby while it was hot and fresh out of the oven.

Today, music has been reduced to a different series of ones and zeros than the one that CD player laser used to read. Music has been devalued, robbed of significance. This winter, I say let the album rise again. There are a handful of upcoming releases — some from artists we Gen Xers already love and some from artists I think we need to start supporting — that I think you ought to put on the calendar and grab the second you can.

Reason in Decline, Archers of Loaf (10/21)

"It's hard to be human," Eric Bachmann bellows at the start of the North Carolina band's first album in 24 years, and I'll be damned if we can't all relate. Archers of Loaf hung it up in 1998, after a glorious few years of never quite breaking through to the mainstream. This record is like catching up with an old college friend who surprises you with his maturity — but can still throw down.

Direction of the Heart, Simple Minds (10/21)

Simple Minds gives the world U2-level uplift and ecstasy, without quite so much U2-level bombast and baggage. Like their contemporaries Tears for Fears — who released their latest, The Tipping Point, back in February — these guys sound astonishingly fresh for a band in its fifth decade.

SZNZ: Winter, Weezer (12/21)

If you're anything like me, your relationship with Weezer is a long-standing and complicated one. This year brought the band a botched Broadway residency and the SZNZ project — four EPs named after the different seasons and timed to come out as each season begins. Autumn lodged a couple of tracks into my sweater-weather rotation — so I'm willing to listen to hear what they can do for the long, cold nights ahead.

Alpha Zulu, Phoenix (11/4)

If it n'est pas broke, ne pas de fix it. As usual, Phoenix gives us a tidy 10-track album full of dreamy French indie pop. You are probably not an international spy with a cool haircut and a Tom Ford wardrobe, but for the duration of Alpha Zulu, you will feel like it. The second single "Tonight" features Vampire Weekend's Ezra Koenig, a combination that is catnip for a music fan of a certain age (mine).

The Car, Arctic Monkeys (10/21)

I first heard this album's lead single "There'd Better Be a Mirrorball" without knowing who it was. And it stopped me in my tracks. It sounds like a Euro-pop "Sunday Morning Coming Down," the emotional flip side of an ecstatic night on the dance floor. I know this voice, I thought, but it can't be. It is! Twenty years after its formation, the band is taking on what front man Alex Turner calls "a more dynamic overall sound." Monkeys, we welcome you to middle age. You're already crushing it.

Steady, Sloan (10/21)

Somewhere around 100 percent of the time when I hear a song that is right up my alley and wonder who it is by, the answer ends up being Sloan. The Canadian band has flown just under the radar for 30 years — with its original lineup! — cranking out perfect examples of the power-pop music that would be all over the radio in a saner world. They're consistent, and so am I; my most recent Shazam is this album's single "Scratch the Surface."

Profound Mysteries III, Röyksopp (11/18)

You are never too old to turn your car into an underground Norwegian dance club, despite what your peers, your spouse and/or your children tell you. Röyksopp wraps up their three-album Profound Mysteries cycle with this one, which features more of their sexy, mysterious, downbeat house music. As with the previous albums in the series, you'll hear vocals by not only Alison Goldfrapp, but also Astrid S and Jamie Irrepressible, whom we congratulate on some very good names.

Songs of a Lost World, The Cure (??/??)

Earlier this year, Robert Smith promised a new Cure album by September. "It's finished," he proclaimed at the NME Awards. September, you will notice, has come and gone. Smith hinted that it would be out before the band took off for their October tour, which they are currently on. In all fairness, Smith has been working on his own solo debut for more than 20 years, so the dude is just on a different timetable. He did suggest that there would be "relentless doom and gloom" with this record, and that is a promise you can take to the bank.