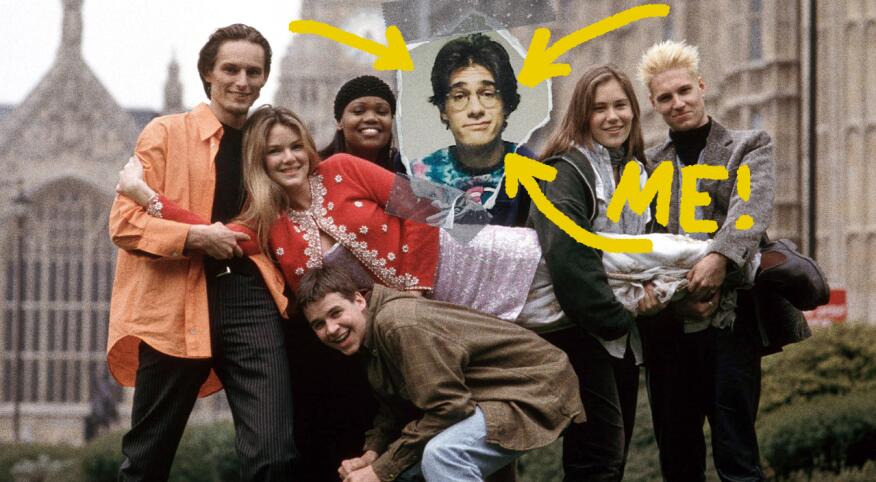 Most of us wonder how our lives would be different if that one opportunity had worked out. If we'd asked somebody else on a first date, would we not be a divorced dad today? If we'd not torn that rotator area, would we have been in the major leagues?

I've wondered for a long time. And then I realized, I can find out.

Exactly 30 years ago, on May 21, 1992, the very first episode of The Real World premiered on MTV. It was a big deal at the time. Lots of people thought that something revolutionary was happening. It was an even more accurate Slacker, where you pointed a camera at a bunch of 20-somethings and let them say whatever, nothing, never mind.

In 1994 I went with some friends to auditions for the fourth season. Miraculously, among the 35,000 applicants, they picked me for the next round.

As the list of hopefuls got smaller and I remained on it, I started to wonder if I really wanted this. My first fear was that I wasn't sure I could go six months without masturbating. My second was that I'd be hated and mocked by a large part of America, possibly for failing on the masturbation thing.

Three months into the process, I made it to the final round of 12 people. But then came the call that I didn't make the cut. I was far more bummed than relieved.

Many years later, Jonathan Murray, the show's co-runner, sent me my audition tapes, which they had kept. They had a warehouse with tapes of about 100,000 people under 30 who had tried out for The Real World. I know that Dave Eggers and Aisha Tyler are in there. It's weird that people with so much more talent than I have shared my desperation to be recognized, even if it was just for fighting over fridge space.

I've always wondered how different my life would have been if they'd picked me. I might have become famous, hosting TV shows, shaping the culture, bouncing from one failed marriage to a porn star-parliament member to another.

But my parallel universe actually existed, being lived by another version of me. The guy the show runners picked instead of me to be on The Real World, Jay Frank, was also a nerdy writer. Wherever he was now, I figured, was where I'd be in my parallel Real World universe.

So a few years ago, I called him. Jay was a morning coanchor and storm tracker in Yakima, Washington.

Jay never put The Real World on his résumé. Nobody he's dated since knows or even cares that he was on the show. He has to bring it up. "That's a second-date conversation," he told me. Which is weird because almost getting on The Real World was a first-date conversation for me.

Could I have become a storm tracker in Oregon if I'd been on The Real World instead of Jay? I don't think so, partly because it requires getting to work at 2:30 a.m. More likely, my shot at reality-TV stardom wouldn't have affected the course of my life in any great way, other than teaching me to masturbate in the shower.

Kevin Powell, who was on the show's first season, went on to write 14 books, get interviewed by Oprah and run for Congress twice. Would that have happened to me if I were one of the lucky kids who got picked? Probably not. I don't have half of Kevin's skills or ambitions.

Most people say that I got lucky to avoid being stained as a guy whose career was started on a reality series. I pretend to agree. Feeling lucky to avoid cheesy fame feels very on-brand for Gen X.

But I don't regret trying out. The regrets I have are the J. Alfred Prufrock ones, which Daniel H. Pink calls "boldness regrets." The ones we got from saying whatever, nothing, never mind.