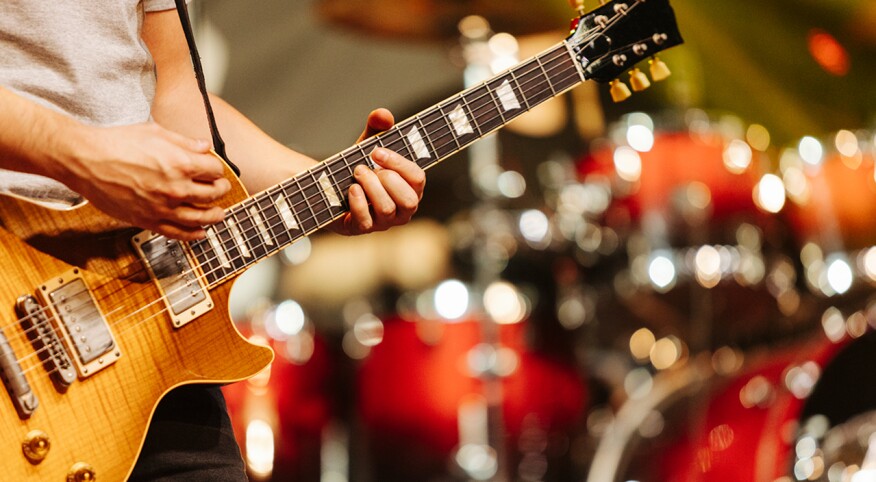 In April 1998, I was invited to a private Prince concert at Irving Plaza, a New York City club with a capacity of about 1,000. Doors opened at midnight for a set scheduled to begin at 1:30 a.m. I got there a little before the set time and still had to stand around for hours. Prince and his band came onstage at 3 a.m.

What followed was one of the more remarkable shows I've ever seen. By the time Prince left the stage, it was 6 a.m. The sun was coming up as I walked home.

I've been to hundreds of shows, but this was one of the most memorable. If I had the chance to do it all again, would I? One hundred percent, without a doubt … no.

A long time ago, when I was young, I didn't care what time a show started or how long it went on. Go see the opening act? Sure! See four opening acts before the headliner? Sign me up!

Concerts at the World, a defunct, notoriously louche East Village club that closed in 1991, rarely started before midnight. When I saw Big Audio Dynamite, they went on after 2 a.m. The Sugarcubes didn't go on until well past 3 a.m., and so did Echo & the Bunnymen. They were great shows, and I didn't care how long I waited or what time I got home.

But now I'm a dad with a bad back who starts yawning at 9 p.m. I literally don't have time for the nonsense of a club show. When bands start late, I start calculating how much extra I'll have to pay the babysitter. I used to have ready access to stimulants that helped me stay awake, but now the only drug I keep on hand is Prilosec.

I'm not the only one avoiding live shows lately. The concert business is in trouble, at least if you believe the headlines: "The Live Music Industry Is Broken" and "Live Music Is Falling Apart." Artists from Santigold to Wet Leg to Justin Bieber canceled shows and tours for 2023, and the band Animal Collective explained that they face an "economic reality that simply does not work."

How can struggling artists and their aging fans both get what they want? I have a proposal: early bird concerts.

You can readily eliminate all the unpleasantries that keep people like me from going out more. You can schedule an early bird concert right after soundchecks, which, let's face it, is downtime when the drummer is likely to start getting into legal trouble.

All early bird concerts will take place in seated venues and last a maximum of 70 minutes. Bands are required to play their best-known songs — we don't care about your new album, guys. Sorry, Mick and Keith.

Early bird fans will be happy to pay a premium for the ticket, because we save the expense of a babysitter. We're more likely to order top shelf bourbon than a bucket of PBRs. We won't make the floors sticky, and there's no need to hire security, because we're too tired to cause trouble. No grownup is getting in a mosh pit, except maybe Henry Rollins.

The concert business was formulated when music was almost exclusively a youth culture industry, but it isn't any longer. People older than 50 account for more than half of all consumer spending. Don't you want to sell us tickets, too?

Recently, I went to see former Rockpile guitarist Billy Bremner at TV Eye, a club in Queens. The sound was fantastic, he played for a bit over an hour and sang only his best-known songs, the beer was fresh, and there was an outdoor patio with a Mexican food stand. All those things contributed to a great experience, but what clinched it was the start time: 3 p.m. prompt. It was bliss.

By the time Billy and his band finished loading out, the sun wasn't coming up, it was going down.