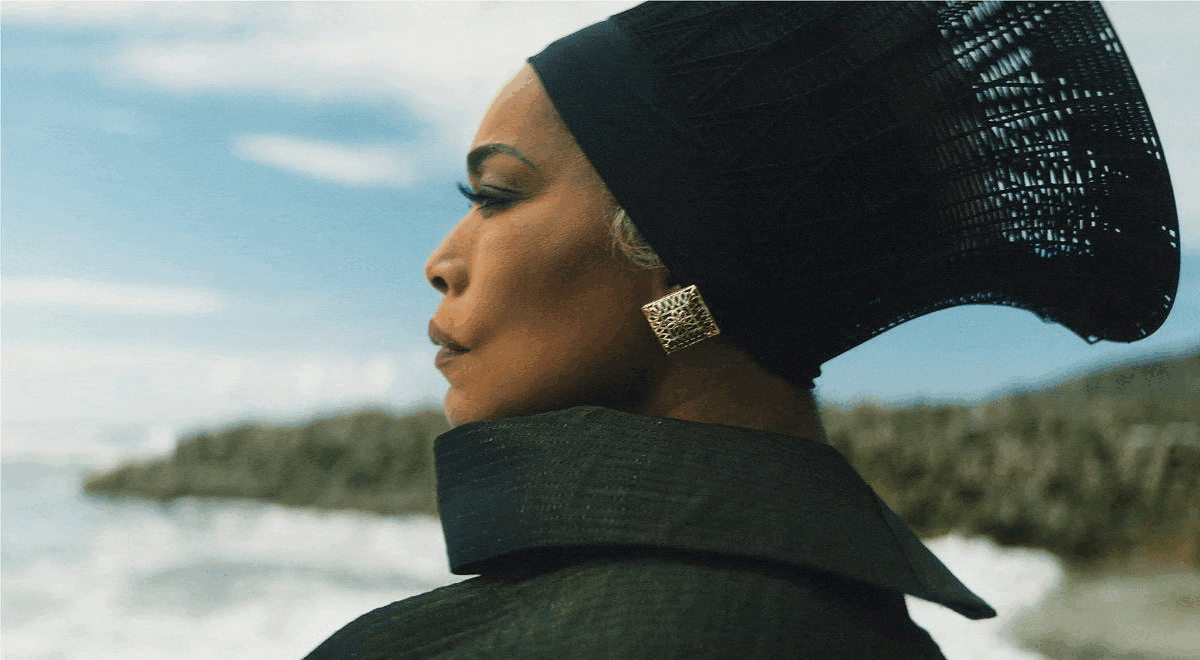 After years of limited releases, repressed theatergoing and endless hand-wringing about the future of the industry, movies finally came back this summer.

Though films aimed at kids and families dominated the box office, the success of Top Gun: Maverick showed that there's still a lot of money for studios to make from middle-aged audiences, who like action, nostalgia and films with grownup characters.

The fall season brings the usual assortment of superheroes and horror genre fare. If you want to see Black Adam or Halloween Ends, get in line and join the crowd. But if you're looking for something different, something aimed at those of us who grew up in the last century, we have a few recommendations.

OCTOBER

Amsterdam (Oct. 7)

David O. Russell's last big hit was American Hustle, a throwback to gritty 1970s crime dramas. In Amsterdam, his first feature in nearly a decade, he throws back to the 1930s in a lushly realized noir landscape that brings to mind modern rejiggered noirs like The Untouchables, Road to Perdition and, especially, the films of the Coen Brothers. Christian Bale, Margot Robbie and John David Washington — about as good a movie cast as you can assemble in 2022 — play three friends bonded by the trauma of World War I, who become embroiled in a conspiracy murder plot.

Triangle of Sadness (Oct. 7)

The Palme d'Or winners at Cannes have brought us extraordinary, genre-pushing movies in recent years. Parasite became the first South Korean film to win best picture at the prestigious French festival. Triangle of Sadness, one of my most anticipated movies of the fall, continues that run. Director Ruben Ostlund, who made the original Force Majeure (not the bad Will Ferrell/Julia Louis-Dreyfus American remake), specializes in mocking the pretensions of the idle rich. This film, which examines the chaos unleashed by a Marxist luxury yacht captain played by Woody Harrelson, received an eight-minute standing ovation at Cannes.

The Banshees of Inisherin (Oct. 21)

Director Martin McDonagh doesn't skimp on suspense and violence, but he specializes in quirky character turns, which audiences saw in his Oscar-nominated Three Billboards Outside Ebbing, Missouri. Banshees, starring Colin Farrell and Brendon Gleeson as estranged best friends in rural Ireland, promises McDonagh's usual mix of noir comedy, mystery, the threat of blood and the greenest hills this side of Brigadoon.

NOVEMBER

Black Panther: Wakanda Forever (Nov. 11)

Chadwick Boseman, the best actor to ever put on a Marvel superhero suit (which is saying a lot), will tragically not be back for this sequel to the only MCU movie ever to receive a best picture nomination. But almost the entire rest of the cast returns, as does director Ryan Coogler, revisiting his visionary landscape of the mythical African land of Wakanda. It also features the first live-action appearance of Namor: The Sub-Mariner, played by Latino actor Tenoch Huerta. Coogler has imagined Namor's undersea kingdom as a kind of Aztlán of the sea, making this the most multicultural superhero epic of all time. Plus, we face the prospect of rhino-riding Africans doing battle against whale-riding mermen from the deep. You'd have to be dead inside not to want to see that.

The Menu (Nov. 18)

Restaurant movies have tended to fall into the "nostalgia for mama's cannellini" category. Not so The Menu, a vicious and bloody satire of the bourgeois world of fine dining. Ralph Fiennes plays a sadistic chef and Anya Taylor-Joy and Nicholas Hoult are a yuppie couple who get caught in his cruel web when they find out that they're on the menu. Shots of knives hitting the chopping block and terrified diners screaming for the exits make it seem like we're in for Parasite-level surprises.

The Fabelmans (Nov. 23)

Steven Spielberg has always dabbled in childhood nostalgia but has never dabbled in his own childhood. That changes this fall with The Fabelmans. Drawing from the same playbook as award nominees Roma and Belfast, but set in post-World War II Phoenix, Spielberg is going for the Americana gold, down to a young protagonist "discovering the power of movies." Expect a lot of rock 'n' roll on the soundtrack and a lot of gazing up at the screen in childlike wonder, as in Cinema Paradiso.