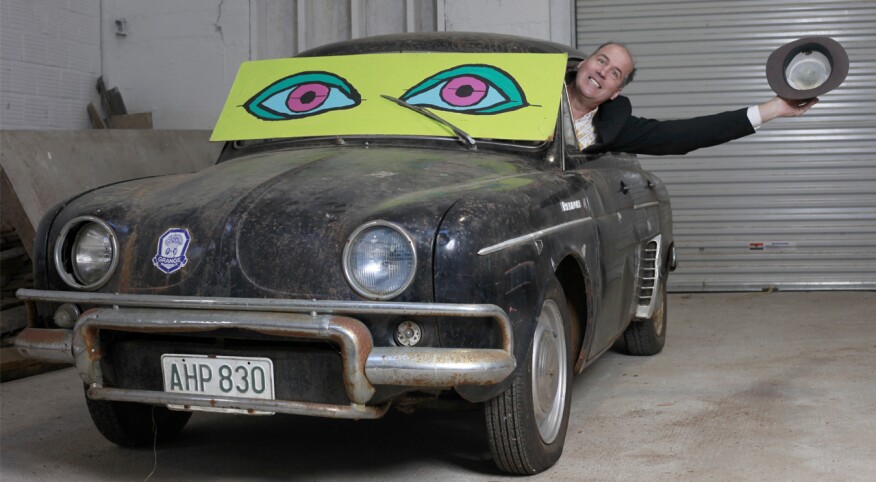 One of my most vivid memories, not of the '90s but of life, is from 1993. I was halfway out of the closet, infatuated with a boy, but for the first time, one whose sexual orientation allowed him to like me back. I was walking back to my dorm from his, on an overcast New England October afternoon, that thrill of first love in my heart and Buffalo Tom's Let Me Come Over in my Walkman.

And that's it. That's the whole memory. Nothing happened, except that the sound in my ears matched the sound in my soul: passionate, defiant, loud, sexy and strange.

The spirit of the 1990s is sometimes hard to spot these days. The world's a little meaner, conformity is often the rule again, there's no longer one single mainstream to spike with fresh ideas. But that spirit is still in the eyes of the alternative heroes that Seattle photographer Mike Hipple tracked down for his new photo book, Lived Through That: 90s Musicians Today. Here are just a few of our favorites. —Dave Holmes

Krist Novoselic, bassist for Nirvana
Novoselic, 56, lives in rural Wahkiakum County, Washington — a land of soft rolling hills, moss, mushrooms and almost no cell reception. He purchased property there on a whim in the early '90s, and, by the end of the decade, had moved there permanently.

He and his brother own a building called the Creamery, where he tinkers with old cars and records music in his studio. His goal is to "have as much fun as possible. Make good music and make some musical statements that we can stand behind."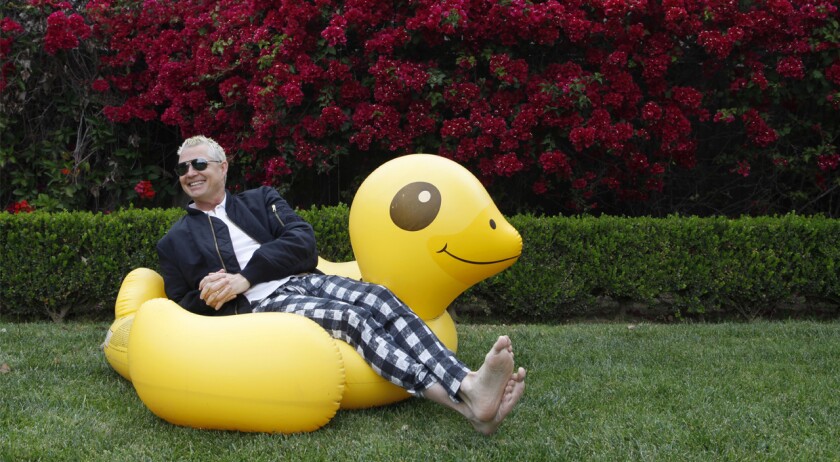 Adrian Young, drummer for No Doubt
Young runs the production team, the Moxy Brothers, along with Sublime's Todd Forman. Depending on an artist's needs, the two will produce, write, mix or perform on a client's record. To date, they've produced six albums and look forward to working on more in the future.

"I'm going to be doing this into my old age," says Young, 52, who recently started teaching himself to play guitar. "I've got a studio in my house. I have a passion for it, and I'm eager to work with artists that want to work with me. As far as playing music, I don't know what's ahead, but I'm eager to do that, too!"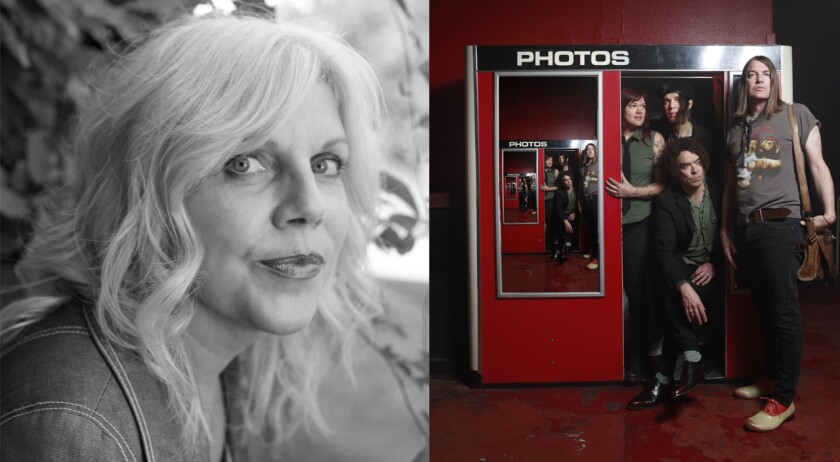 Tanya Donelly, vocalist-guitarist for Belly, The Breeders, Throwing Muses
After the birth of her children, Donelly, 55, veered away from music to become a doula, helping new families with their postpartum experience.

"The new nest is always an interesting place to be," she says. "Every musician will say people come to them and tell them how important their work has been to them, and that is incredibly moving to hear. But this [being a doula] was a way of not having the focus be on me and to really be helpful in an extremely pragmatic and hands-on way."

The Dandy Warhols
"Until the last few years, our life revolved around the band," says keyboardist Zia McCabe, 46. "We have really dialed back the amount of time we spend on the road and we've given each other permission to have other priorities in life, like family or side projects."

Singer and guitarist Courtney Taylor-Taylor is a luthier (a maker of string instruments like violins) and owns a wine bar in Portland, Oregon. Guitarist Peter Holmström produces other bands' records and makes music with his project Pete International Airport. McCabe is a licensed real estate agent, plays in the bands Brush Prairie and August Darlings, and has been "saving good parties from bad music since 2001" as DJ Rescue.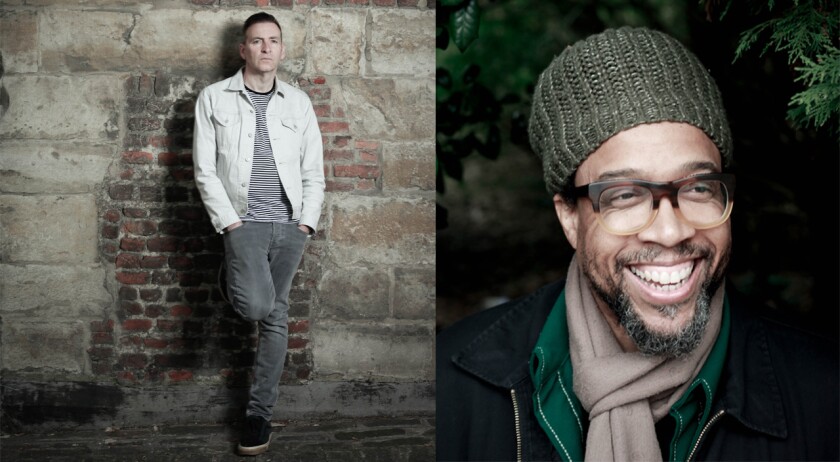 Iain Baker, keyboardist for Jesus Jones
"I'm DJing for a company called Big Fish, Little Fish, and they do raves for kids," says Baker, 56. "So, for adults that miss being able to go out clubbing because they've now got kids and that takes up most of their time, it's a way for them to re-create a little bit of their crazy past."

It's hard to make a living in music, but Baker is passionate about it and feels lucky to be able to continue on this road: "Each and every passing day, week, month and year feels like a bit of a privilege to me. You know, the fact that you can carry on doing this day to day after 30 years. Every single day feels like a bit of a victory really."

Speech, lead singer for Arrested Development
The scholarship fund that Todd Thomas (better known by his stage name, Speech) and his mother created in the early '90s — named after his older brother, Terry, who passed away from an asthma attack — has now "raised $1 million to send young Black kids to college," says Speech, 53. "And all of this was to strive to give them a foot in and a foundation to change the tide of young Black kids going into the streets."

Speech and his wife also created Victory Spot, a studio and creative/teaching space outside Atlanta that trains students in many different creative pursuits and offers mentors to help guide them toward realizing their dreams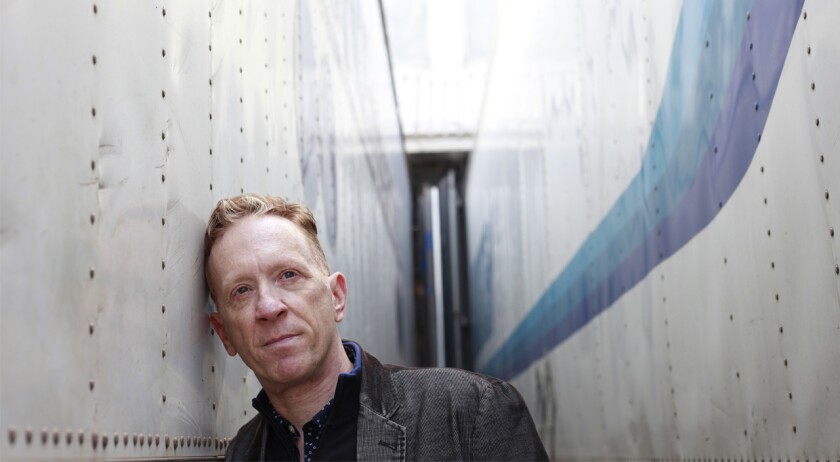 Bill Janovitz, lead singer for Buffalo Tom
Janovitz's interest in architecture, as well as a desire for a certain amount of financial stability, led him to get his real estate license. He specializes in mid-century modern homes in the Lexington, Massachusetts, area.

"When you're a musician in your 20s and 30s, it's your life, it's who you are, it's your self-definition," says Janovitz, 55. "I never thought it was going to last forever, but am I a real estate agent? Am I a writer? I still don't know, but I've come to terms with not really caring. I am who I am, and I do what I do."