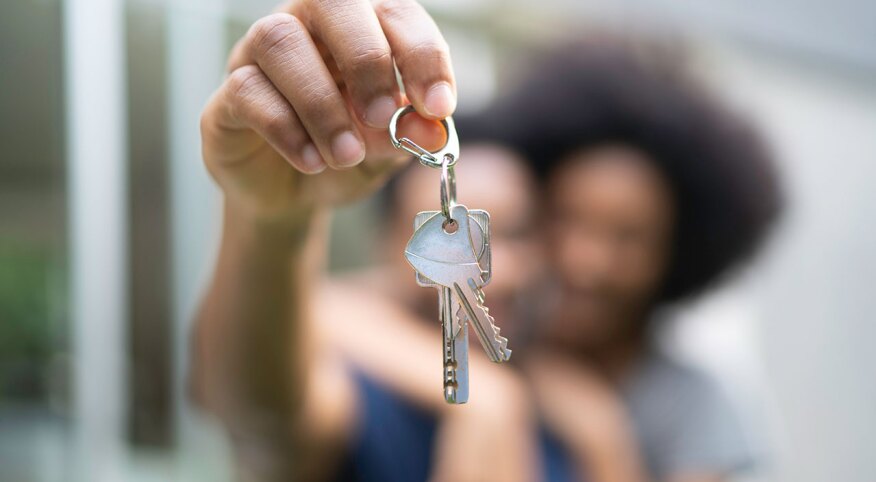 Like many Gen Xers, Peter Cohen, 52, and his wife took a hit in their savings during the 2008 crash. They never quite built up enough for a down payment on a house.

So they stuck with renting — until they did the math.

If current annual rent increases continue, in five years you could be paying 60 percent more in rent, which makes a fixed mortgage look small in comparison.

But if you've only ever rented, it can feel impossible to make that leap to home ownership. And for many older guys, there is no Bank of Mom and Dad to go to for a down payment.

Here's how couples like the Cohens can pull it off.

If you can't get a mortgage, get creative

David Wallace is self-employed, which lenders frequently don't want to see. And while he has hefty retirement accounts, mortgage lenders don't typically factor retirement savings into their decisions.

But a financial adviser suggested a workaround: using these assets as collateral for an adjustable-rate personal line of credit from a large institution.

The amount they were able to access through that line of credit was enough to buy the house they wanted without closing or selling any of their assets. Essentially, they substituted the line of credit for a mortgage, says Wallace, who finally bought his house in 2019, at age 56. And the interest has been less than 2 percent.

Consider a higher-interest, alternative plan

Another option is a so-called "land contract," in which the seller provides financing to a buyer by accepting a down payment plus an installment plan.

Think of it this way: Someone you know wants to buy your car but can't get a loan. You say you'll take so much a month, and you get a lawyer to draw up a contract that protects you and allows you to repossess the vehicle should the buyer cease making payments.

The advantages to you? "There's more room for negotiation of the interest rate, terms and down payment," says Yvonne Aileen, author of How to Buy a House: Vital Real Estate Strategy for the First Time Home Buyer. "However, because the seller is taking on some risk, the interest rate will usually be higher."

How high? Perhaps as much as 7 or 8 percent for five years, according to Tony Grech, a senior loan originator working out of Detroit for Luxury Mortgage.

The government can help (no, really)

Federal Housing Administration (FHA) loans offer 3.5 percent down payment plans. These are mortgages insured by the FHA, which pays for a claim if you default on the loan, and that lowers the risk for lenders.

You can get more info on the FHA website, or check out these FAQs from the U.S. Department of Housing and Urban Development. To qualify, you'll need a credit score of at least 580.

The USDA has a mortgage plan for rural areas, but that can include smaller towns that are near suburbs. A good place to start looking is this site. Again, the loan comes through lenders that are tied into the program.

Widen your search

Ray Lehmann, 48, bounced around in his early years, renting mostly because "I could live in places that I could not afford to buy," he says.

He and his wife lived and worked in Virginia, but they found their ideal home in St. Petersburg, Florida. With working from home becoming increasingly common, they were able to make the move.

"There are parts of the country where the cost of owning is really close to the cost of renting," says Eric Tyson, author of Home Buying Kit For Dummies and Personal Finance After 50 For Dummies.