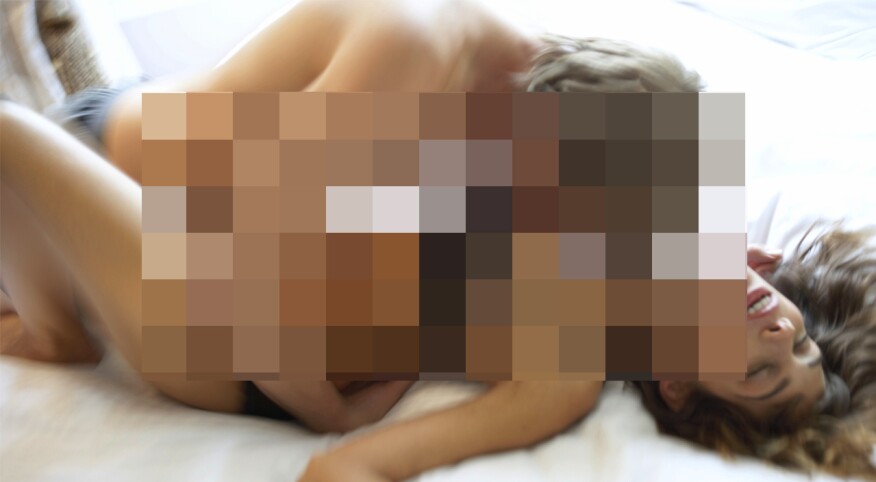 Have you ever been tempted to check your wife's or partner's Google search history? Certainly not! You'd never invade her privacy like that. What she googles is her business.

But you're curious, right? If you really want to know what a woman is thinking or worrying about when it comes to sex, her Google history has the answers. Is she considering trying something kinky? Is she worried about how her body is changing (or how yours is)? Does she want more sex, less sex, different sex, wilder sex, tamer sex? Google knows.

Google won't tell us your wife's search history. (We asked.) So we hacked the problem: We researched popular keywords on Google. We surveyed women over 40 directly, asking them to share the embarrassing things they search for online. We consulted a half dozen ob-gyns about the questions their patients finally ask them when Google has led to dead ends. And we came up with a definitive list, a crystal-clear window into the curious, sexually creative minds of Gen-X women.


How much sex should a 40-year-old woman have?

How does your sex drive change at 40?

How long should sex last in your 40s?

Do men last longer in their 40s?

Great sex after 40.

Should you schedule sex?

Cures for vaginal dryness.

How to talk to your husband about erectile dysfunction.

How to role-play.

How to spice up your sex life.

At what age do women stop wanting sex?

What is sex after 40 really like?

Do Kegels really work?

How much sex does a 40-year-old man need?

Can sex get better in your 40s?

How to increase your partner's sex drive.

When does a woman hit her prime?

What's it like to date in your 40s?

One-night stands at 40.

How to try new things in the bedroom.

Does stress affect sex?

What foods are aphrodisiacs?

How aging affects your vagina.

Can you still orgasm after menopause?

What is tantric sex?

How to use sex toys in the bedroom.

Sex after divorce.

Is it normal for my libido to be higher after menopause?

Am I too old to try ___?

Pain during sex.

Will perimenopause and menopause harm my sex life?

How will I know when it's safe to give up contraception?

What forms of contraception are safe at my age?

Weaker orgasms with age?

The risks with "hooking up" with new guys.

Should I buy a vibrator?

What are the best and safest ways to self-pleasure?

What internet sites are best for women over 40 to find quality men?

How to prevent HPV.

Why can't I get in the mood?

Why do I get a bladder infection every time I have sex?

Do certain sex positions or sex toys make me prone to infections?

What is a good lubricant?

What is vaginal rejuvenation?

Newest toys/vibrators.

How to increase your libido.

My partner wants to have more sex than I do.

Is ___ normal?

Should I do hormone replacement therapy?

How to have sex when you're tired.
* * *

Special thanks to the following for their contributions to this list:

Stefani Goerlich, Ph.D., LMSW-Clinical, CST, author of The Leather Couch: Clinical Practice With Kinky Clients

Felice Gersh, M.D., ob/gyn and founder-director of the Integrative Medical Group of Irvine, in Irvine, California, and the author of Menopause: 50 Things You Need to Know.

Tara Abella, M.D., of West Essex OB/GYN Associates in Livingston, New Jersey

Karyn S. Eilber, M.D., professor of urology and associate professor of obstetrics and gynecology Cedars-Sinai Medical Center.

Michael A. Reed, M.D., NCMP. Davis, California

Alyssa Dweck, M.D., ob-gyn and chief medical officer at Bonafide

Karen Adams, M.D., director of the Menopause and Sexual Medicine Program at Oregon Health and Sciences University (OHSU) Center for Women's Health

Sandy Dorcelus, doctor of osteopathic medicine, an ob-gyn specialist at NYU Langone Hospital—Long Island, in Mineola, New York.