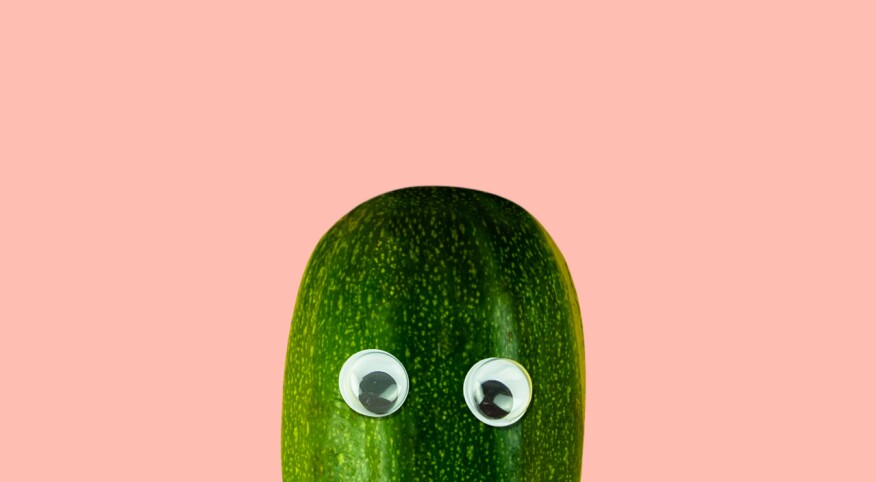 Hey. It's me, your penis. I know, I've been interrupting your day without warning for, what, about four decades now. But I wanted to say congratulations on making it to the midpoint.

When we were first getting to know each other, I know I could be kind of a jerk. I was always like, "Wassuuuup! You mind if I get super-erect right now for absolutely no reason? Oh, you're in the middle of algebra class? Sorry, not sorry!"

Things sure have changed over the years, huh? Maybe you've noticed. You seem a little concerned whenever we've spent time together lately, and I wonder if maybe it's time for us to have "the talk."

I know, it's weird, right? When we were younger, everyone was eager to explain exactly what was happening down here. But now that you're 50, the world is like, "Sorry, dude, you're on your own."

You're not on your own. I'm here for you, brah. But there are a few things you need to know about me.

If I seem smaller, you're not paranoid

Imagine going to sleep as Dan Marino and waking up as Danny Devito. That's what's happening to me! Part of it is testosterone; your adrenal glands have been pumping out a little less, and that means a smaller me. But part of it is also optics; I'm standing next to a bigger belly, and that's making me look less impressive.

The important thing is, don't freak out. This isn't just you. All your 50-year-old friends have li'l Danny Devito's, too.

Take me out for regular exercise

I'm an elite athlete; a champion. (Remember that threepeat back in '96?) But if we stop training together, I'm not going to keep taking home the gold. I need regular workouts.

I know, sometimes I'd rather be watching Ted Lasso, too. But do it anyway. Even if I'm like, "Not tonight, dear, I have a headache." I'm so full of it! I don't even get headaches!

Size doesn't matter, but shape does

I'm wood, not plastic; any warping or shape-shifting is cause for concern. If I look shorter or bent, and erections become painful or difficult to achieve, it might be a condition called Peyronie's disease. This happens when plaque deposits form inside me because of injury or illness. See a doc, pronto. And by the way, maybe you should consider some more supportive underwear: My two backup singers are starting to sag a little. They could use a boost.

Take care of the body I'm attached to

Maybe you still think with your penis, but you don't eat with it. If you're chowing down on crap, not exercising, or building up belly fat … that's not on me. I don't have a say. High blood pressure, high cholesterol and high blood sugar are all my enemies. You want me to stand up for you? You gotta stand up for me.

No, I don't have any "heart-healthy recipes" for you. I'm a penis! I'm just here to say, pay attention to people who are smarter than me (many of whom also have penises) and take care of yourself. That means more fruits and vegetables, more healthy fats — like olive oil and fish — and more fiber. And take whatever meds the doc recommends for your heart, because what's good for him is good for me, and vice versa.

Do right by me, and I'll repay the favor by popping up with an unexpected erection at a completely inappropriate moment. Just like we did in the old days.