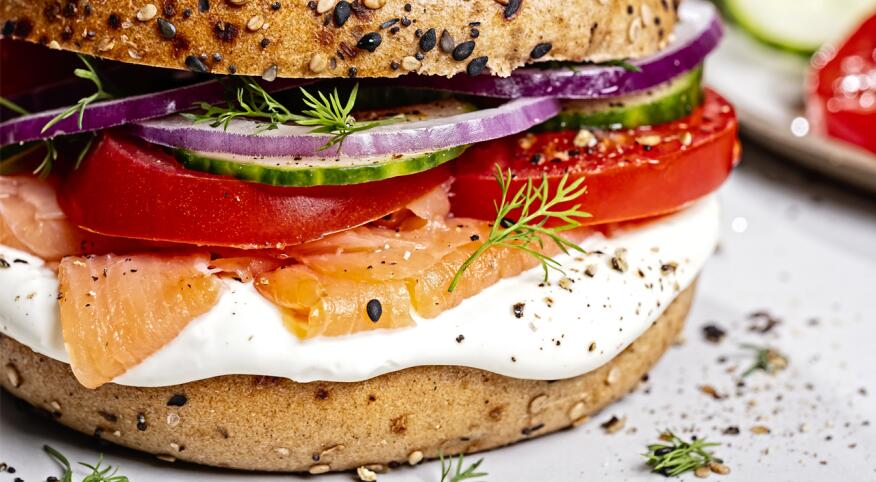 You know you need more protein in your life. It makes it easier to pack on lean mass and lose weight. But most cardiologists don't recommend upping your protein by grilling Flintstone-size slabs of beef for every meal. Protein powders and supplements are great, but after a while, you can start to feel more like a chemist than a home cook.

Here are some sneaky ways to wedge more protein into the meals and snacks you already enjoy.

When you eat: Oatmeal

Add: Canadian bacon

Taken from the pork loin of a hog instead of the fatty belly, Canadian bacon has way less artery-hardening saturated fat than the traditional crispy breakfast meat.

For a tasty, protein-packed porridge, toss some chopped cooked Canadian bacon, chopped apple, a bit of grated cheddar and a slight drizzle of maple syrup into a pot of steamy oats.

When you drink: Smoothies

Add: Liquid egg whites

A store-bought box of liquid egg whites is essentially pure, super high-quality protein to feed your biceps. (FYI: 3 tablespoons of liquid egg white equals one large egg, which is 5 grams of protein.) Boxed egg whites are pasteurized (i.e., they're treated with heat to eliminate pathogens), so you can safely add them to no-cook things such as smoothies without worrying about salmonella.

Blend this: 1 cup milk, 1/3 cup of carton egg whites, 1 tablespoon peanut butter, 1 cup baby spinach, 1/4 teaspoon cinnamon, 1/2 cup frozen blueberries and 1 small frozen chopped banana.

When you eat: Salads

Add: Hemp seeds

With 9.5 grams of protein in each 3-tablespoon serving, hemp seeds contain more protein than most other nuts and seeds. Far from a one-hit wonder, hemp seeds (which are legal in the U.S.) are a source of heart-benefiting omega fats and must-have nutrients such as magnesium and iron.

They can also bolster protein numbers on everything from yogurt and cereal to avocado toast.

When you eat: Brown rice

Add: Bone broth

The next time you're cooking up a pot of grains such as rice or quinoa, boost flavor and protein by using bone broth instead of water. Bone broth is essentially a stock made by simmering the bones and connective tissue of meats for a lengthy period of time. The resulting strained liquid is deep in flavor and rammed with protein — about 10 grams in a cup. That makes it a muscle-friendly asset to soups, grains, ramen bowls and even a straight-up drink (don't knock it till you've tried it). Just don't confuse it with regular broth, which is a protein chump.

To cook rice, farro, quinoa or whatever, bring 2 cups bone broth and 1 cup grain to a boil in a small saucepan. Reduce heat to maintain a simmer and heat until all the liquid is absorbed and the protein-infused grains are tender.

When you eat: Sandwiches

Add: Labneh

Labneh is a spreadable soft cheese, similar in texture to cream cheese but made from strained yogurt. Like Greek yogurt, it's a protein hero that puts mayo, mustard and other sandwich spreads to shame.

It's become a standard ingredient in one of my go-to lunches. I just mix together labneh and pesto, then spread it on homemade sourdough. Stack it with your favorite grilled meats and sliced veggies, and the taste is just (chef's kiss).

Or slather the labneh and pesto on a bagel and add some smoked salmon for a protein-worthy riff on bagel and lox.