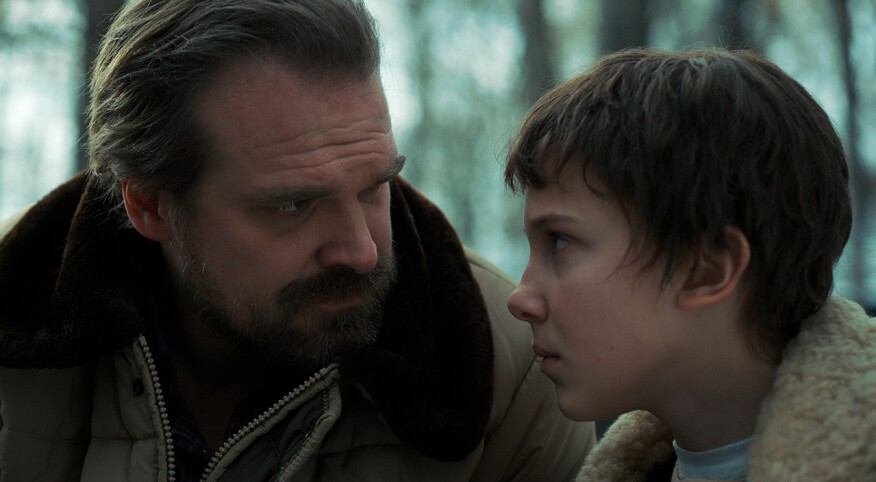 Getting my 11-year-old daughter excited about the same music that excited me as a teen is an obsessive goal of mine. It's also never worked.

When I tried playing "Alison" for her in the car, she read the singer's name on my cellphone and declared that she had no interest in Elvis impersonators. When I got her to watch U2's set at Live Aid and Bono leapt off the stage to dance with a female audience member, I caught her scrolling through TikTok.

Netflix's Stranger Things made me realize the flaw in my plan.

What my daughter required in a successful tour of the music of my '80s childhood was a tour guide — somebody young, cool, attractive and, most importantly, not me. So thank you, Steve Harrington (the character with the majestic hair), for managing to get my daughter into "I Melt With You" by Modern English — a song that my '80s garage band played at every rehearsal — by playing it at your fictional pool party.

Look, I realize this shouldn't matter to me. My daughter's got her own youth to live, with its own soundtrack. That's perfectly natural. But I can't adequately express the joy I felt when she paused Netflix during the scene with the Clash's "Should I Stay or Should I Go," just so she could ask, "Is this one of the songs you listened to growing up?" It was the victory I'd been waiting for her whole life.

For me, turning my daughter on to my music is about growing our connection. I feel like if she understands my music, she might understand me a little better.

Stranger Things gave Kate Bush her first U.S. Top 10 single this summer with "Running Up That Hill (ADeal With God)," 37 years after it was released. And Bush isn't the only one who benefited when Max Mayfield's (Sadie Sink) favorite song was used to coax her out of a death trance in Season 4. I benefited, too, when my daughter asked for details on how old I was when I first heard it, and seemed genuinely interested about how I slow-danced to "Running Up That Hill" at my first school dance.

I never anticipated that when we sat down to watch a show that's essentially The Goonies with more supernatural gore that it'd lead to my tween showing her first bona fide interest in my past, wanting to know how these songs played into my life. That's the black magic of this show. It's not just that kids born in the last two decades suddenly care about the music we loved. It's that the music sucks them in enough to want to know about its context, and its effect on us.

One night, I busted out my old guitar and started figuring out the chords to "Running Up That Hill" in our living room. I don't think I've ever felt closer to my daughter than when I heard her sing along with me from her bedroom.