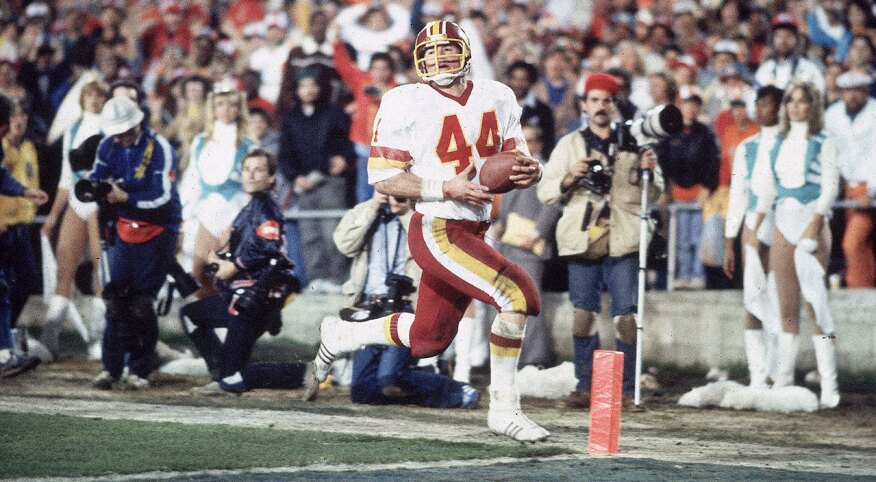 Gen X has grown right along with the Super Bowl, watching it mutate from a straightforward championship game into a pyrotechnic marketing and pop-culture convergence that happens to include a sporting event. In many ways, we were the first generation to be shaped by the Super Bowl.

Here are some of the defining moments that subtly changed the way we think about sports, life and the culture we live in.

We learned to root nationally

Super Bowl X (1976)

Dallas Cowboys vs. Pittsburgh Steelers

Most of us grew up cheering for whatever team was based in the city closest to us. Sure, there had been nationally recognized stars like Joe Namath, but this was the game in which two entire teams transcended typical fandom and entered the pop culture. The names still evoke awe: Staubach and Bradshaw, Stallworth and Pearson, Mean Joe, Franco, the Manster. Every kid had to claim allegiance to either America's Team or the Black and Gold because in this rivalry, there was no middle ground. That does sound a lot like our approach to politics nowadays, doesn't it?

We chose advertising as our common language

Super Bowl XIV (1980)

Pittsburgh Steelers vs. Los Angeles Rams

If you're being a stickler with the facts, the Steelers beat the Los Angeles Rams thanks mostly to 14 points scored in the fourth quarter. But in my memory, they won because defensive tackle "Mean" Joe Greene threw his sweaty jersey to a kindhearted kid who shared his Coke. It's the commercial that stayed with us long after the game faded, and it announced a new era in which we would come to recognize, accept and even appreciate being manipulated by mass marketing.

We came to love the rushing touchdown

Super Bowl XVII (1983)

Miami Dolphins vs. Washington Redskins

Touch football tends to favor the passing game, but there's always the guy who would rather take the pitchout, lower his head and head right up the middle. We can thank John "Diesel" Riggins for amplifying our love of wrecking-ball running backs, attempting to emulate them in pickup play and then wondering why we don't have much left in the short-term-memory department.

We started to love the sheer spectacle

Super Bowl XLI (2007)

Indianapolis Colts vs. Chicago Bears

Over the years, we've endured numbing halftime show mediocrity (through the '70s and '80s, we put up with Up With People four—four!—times). But then came Prince, who delivered not only the best halftime show but one of the best live performances of all time. Prince tore through "Purple Rain," the slow-dance soundtrack of our youth, as a Miami rainstorm poured down on him, which was as crazy as if AC/DC had played "Thunderstruck" while literally being struck by lightning. Every halftime show (and every Olympics opening ceremony) tries to live up to that moment.

We found out even smart guys make really dumb calls

Super Bowl XLIX (2015)

New England Patriots vs. Seattle Seahawks

First and goal, 5 yards from a game-winning touchdown for the Seahawks, with the best short rusher in the league on your team, and legendary head coach Pete Carroll calls … a pass into double coverage? The pained, disbelieving expression on cornerback Richard Sherman's face as he watched Russell Wilson's interception from the sidelines was like a tapestry of misery, and the internet had great fun at his expense. Do we feel guilty? A little. No, actually, we still think it's funny.

We learned a lesson about calling it quits

Super Bowl LI (2017)

New England Patriots vs. Atlanta Falcons

It was like a flashback to every flag-football coach who told us, "Winners never quit, quitters never win." All those clichés hit us like a garden rake when we got home after leaving the party at the end of the third quarter, when the Falcons were trouncing the Patriots 28-9, a seemingly insurmountable margin. The Pats would go on to score 25 unanswered points and take the game to overtime. Tom Brady marched his team down the field for the game-winning score, and one of history's greatest championship comeback games. Insane comebacks have become far more common in recent years, but chances are you were stuck listening to this one on the car radio, which is so retro.